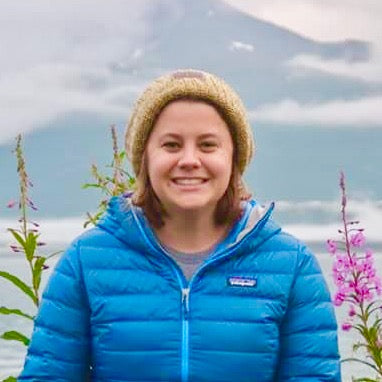 It's never a dull moment for Leah Yancey and her sister, Olivia. During a camping trip in a yurt at Eagle River in Alaska, Leah and Olivia ended up hiking into the middle of bear dens! Their beautiful, peaceful hike turned into a six-mile trek through two feet of snow as they searched for a way out of the dens. Leah and her friends stayed silent during the hike while Olivia kept talking so they didn't startle any bears. Thankfully they made it out without seeing any!
Leah nominated her sister, Olivia, for our Women Making History contest. Olivia travels all over Alaska to villages in the bush to work with children with disabilities. She works closely with the children's teachers to make sure they are receiving proper education. She monitors how the children are progressing and helps make adjustments to their education, if needed. Sometimes her work finds her in primitive areas, often times sleeping wherever there is floor space. Olivia flies in bush planes and fights for the needs of children. She is their voice. Leah says, "she is a remarkable woman and I am proud to say she is my sister."
When asked what her favorite thing about her sister is, Leah said it is Olivia's positivity. She always sees the upside to everyone and everything.
She is always happy and it makes those around her happy, too.
You can follow Olivia's Alaskan adventures on her Instagram account: @oliviatravelinalaska