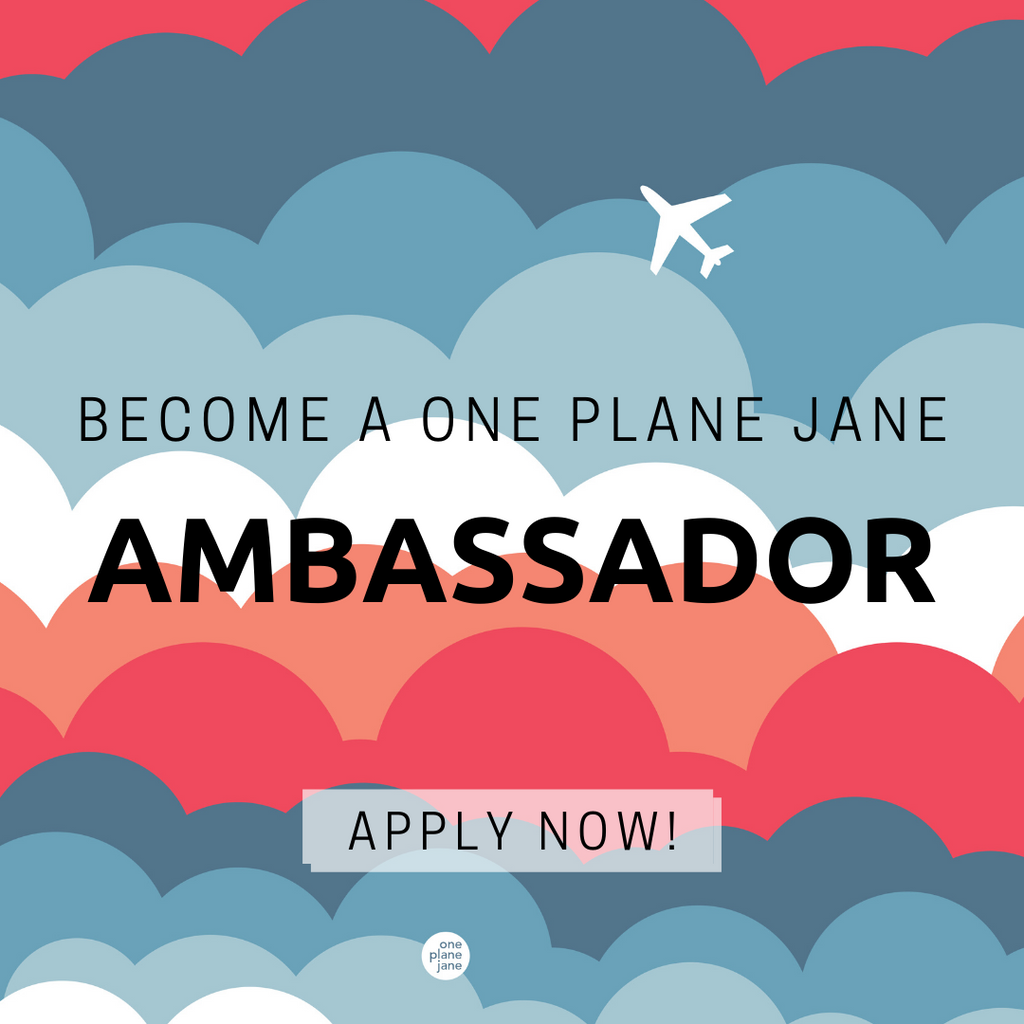 We are currently seeking aviation enthusiasts who love One Plane Jane and want to share our brand and your love for the industry with your local and online communities. One Plane Jane offers products to empower women everywhere, inspired by female aviators and her love of adventure.

If you are passionate about aviation and committed to empowering women and children by showing them what is possible, we encourage you to apply. Your audience may include local schools, youth organizations, women's business groups, or an engaged online community of current and aspiring aviators. If this sounds like you, keep reading and learn how we can lead, together.

The One Plane Jane Ambassador Program is designed to offer a mutually beneficial partnership to current OPJ community members. We will offer you tools and incentives to spread the word about our products and ideas. In return, you and your audience will receive exclusive offers and discounts, beyond the inner circle, as well as news about our latest products and initiatives.
A One Plane Jane Ambassador:
Has a love for aviation and a story they are willing to share
Has social network followings which include aviation and travel enthusiasts 
Has a public Instagram page
Hosts or participates in educational events which OPJ can promote and support (workshops, webinars, YouTube channels, etc)
Works in the aviation industry and/or participates in general aviation

A One Plane Jane Ambassador will receive:
Exclusive OPJ product discounts and giveaways for their aviation audience
Donations for educational events (raffle giveaways, discounts for attendees, etc)
The opportunity for guest blog features, social media features and story takeovers, and to be featured in the OPJ online store.
Additional discounts based on lead generation and audience engagement.

If you'd like to become a One Plane Jane Ambassador, please complete the application form here. 
APPLICATIONS DUE 8 APRIL 2020.
New this year: There is an essay/video portion of the application, so please do give yourself time to apply.
What current Ambassadors have to say:
"I love the networking with amazing fellow aviators. Being a OPJ ambassador has connected me with mentors and inspiring women all over the world and provided us with a community we may not have otherwise found. I love representing this brand because of what it signifies: female empowerment and support!"
"I love the sisterhood we've started among ourselves. I love the variety of the people we have - there's no one way to do aviation."
"It feels like a community! We're all scattered around the country and sometimes the world, but it's awesome that we all share a common denominator of aviation and we can celebrate that through One Plane Jane."