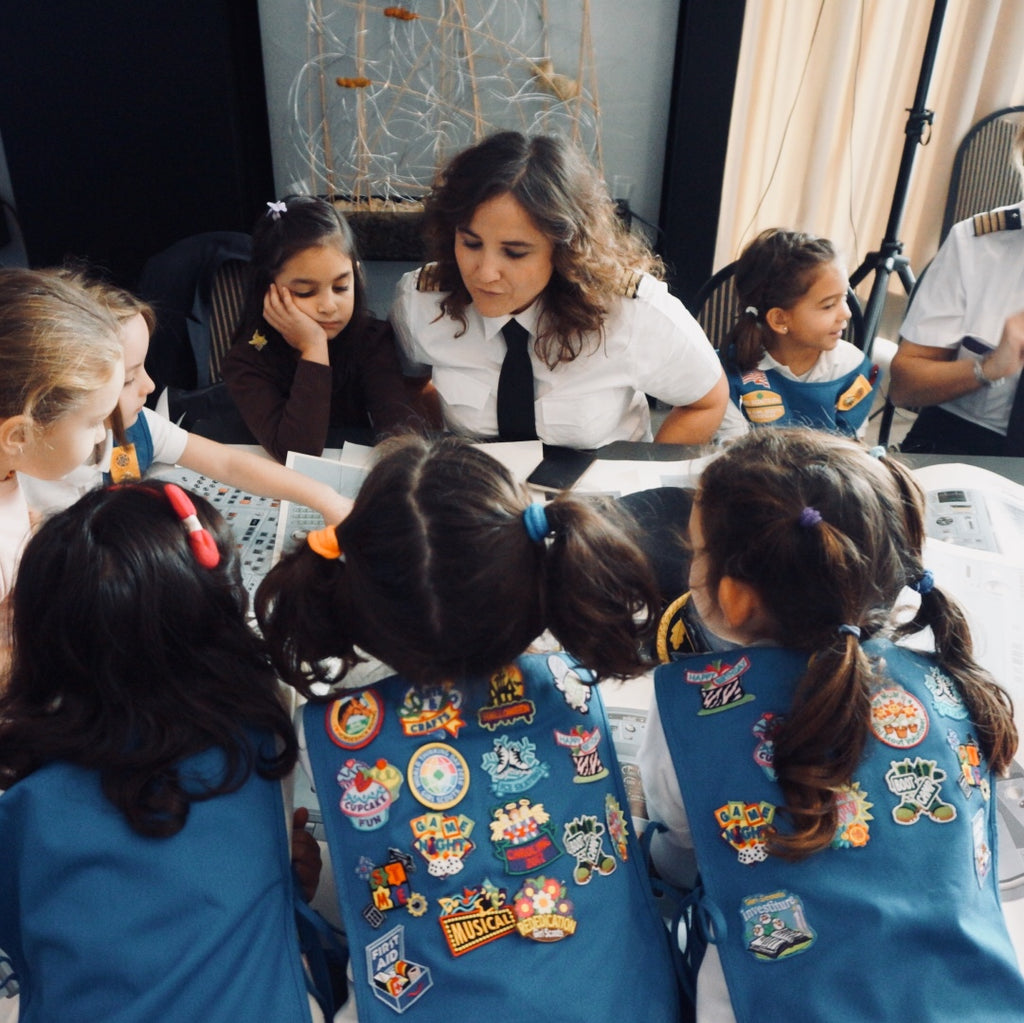 We are raising money for flight training scholarships for women in aviation and for a new non-profit to offer an innovative, online K-12 STEAM education program, connecting schools and clubs with leaders in aviation.
We are climbing so that others can fly!
February 20, our team of four - two couples - will set off on an epic expedition to Gokyo, in the Everest Region of Nepal, known as Sagarmatha, which means Forehead in the Sky. Three pilots and an aviation maintenance technician (A&P mechanic) are trekking from Lukla ("the world's most dangerous airport") to Gokyo Ri (5357m elevation; FL175 for you avgeeks). We are using this adventure to raise money for aviation scholarships, to raise awareness for women in aviation and STEAM, and to demonstrate the importance of travel as education.
Two (more than half!) of the pilots on our team are women. One woman is the founder and the other is the current owner of One Plane Jane, LLC, which sells products to empower women everywhere, inspired by female aviators and her love of adventure.
Only 7% of all pilots are women! We want to see that number go up! Statistically, having any minority represent at least 30% of any organization is good for the health and success of the entire organization. 
Pilots are leaders. An investment in a pilot is an investment in your community, locally and globally. As part of this trip (apart from this fundraiser), we are personally collecting donations of school supplies and gently used children's clothes for Pack for a Purpose 501(c)(3). These donations will be delivered to Trekking Team Group, an organization in Nepal that believes in corporate social responsibility and supports a village school of 350 children. 
If a mile of runway will take you anywhere, imagine the impact a pilot can have on our communities, anywhere she lands.
There are three ways you can help:
Share our campaign page with friends and family on social media, via email, or by word of mouth.
Make a purchase. A percentage of sales from OPJ will go towards the scholarship(s).
Donate directly to the campaign.
Thank you for your support. Please remember the lesson from our cherished childhood book, Peter Rabbit: "Even the smallest one can make a difference."
Special thanks to Ladies in Flight Training (L.I.F.T.), 501(3)(c) who will administer the funds to the scholarship recipient(s); to ID90 Travel who has assisted with accommodations on this trip; to The Traffic Pattern Podcast for promoting this scholarship.
How Funds Will Be Allocated:
The first $2500: Flight training scholarship
If $5000 is raised: Two duplicate scholarships
Between $5000-6000: Up to $1000 will be raised towards registered a non-profit and creating a digital education platform for co-ed K-12 STEAM (Science, Technology, Engineering, Arts, Mathematics) Education and events.
$6000-8500: Funds will bolster the original two scholarships until another $2500 benchmark is reached to create a third scholarship. Example: If we raise $7000, we will create two scholarships for $3000 and use $1000 towards the new non-profit
$8500: Third scholarship is created
Donate and/or share our campaign here: fundly.com/gaining-altitude