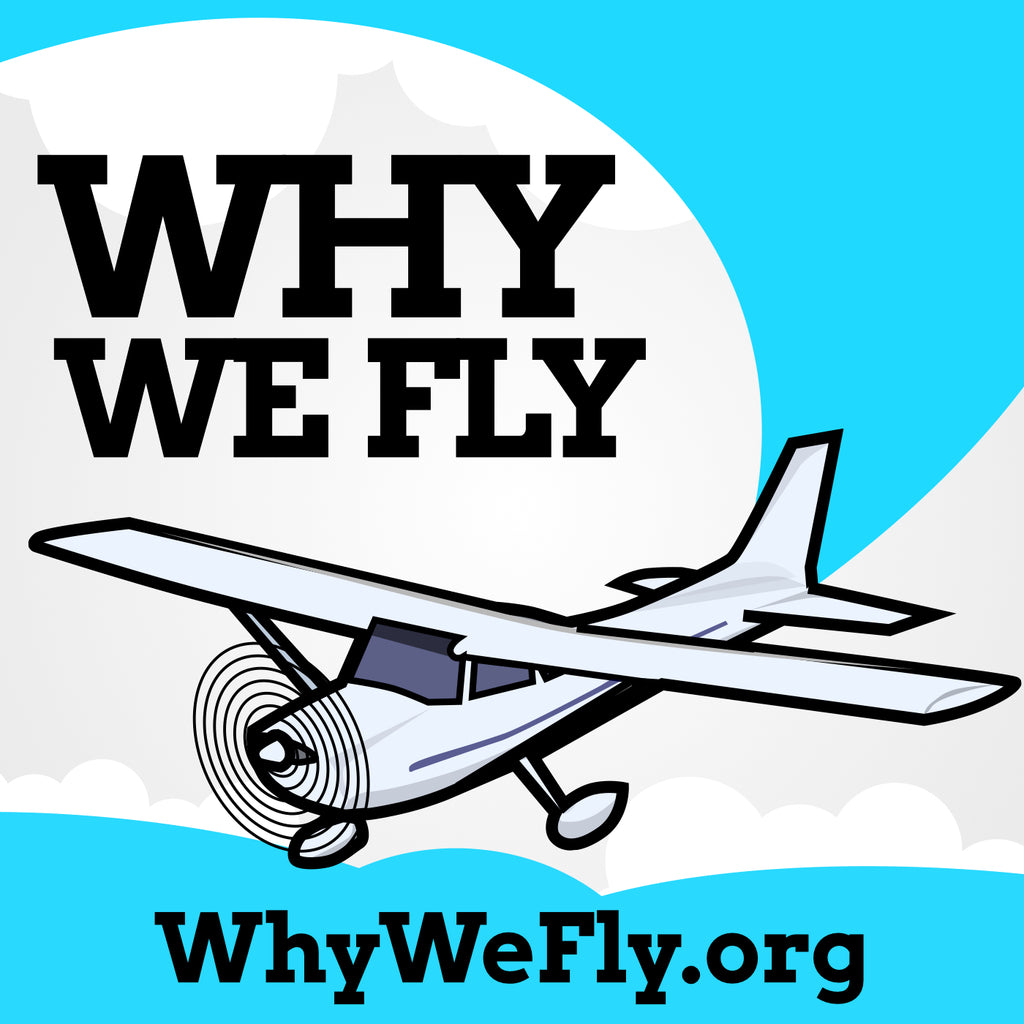 Do you consider the buzz of aircraft to be more of an orchestra than a distraction? Do you always stop and look up at airplanes? Then you will want to listen to this!
At Sun 'N Fun, Angel Padrino (my wingman and aircraft maintenance technician), Allyssa VanMeter (private pilot, entrepreneur, and now, One Plane Jane Ambassador) and I had the opportunity to sit down with Mike Harris, Chief Pilot and Host of Why We Fly, a general aviation podcast.
The afternoon air show had just ended, which meant the airspace was open for others to fly. We sat on the front porch of The Nintey-Nines Clubhouse and talked about our love of aviation.
Angel and I had flown down to SNF in a group of 12 pilots and student pilots, in two Aztecs and one Cherokee Six, from Sundowner Aviation in Lancaster, Ohio, KLHQ. 
I first learned about Why We Fly when I listened to Allyssa's first interview. She and Mike offered a great idea: what if all pilots offered one person (at least!) a ride with them? Wouldn't that help combat the pilot shortage, by showing people what their "office" view could look like? Surely, it couldn't hurt!
Another great idea that was discussed at my Ambassador 99s Chapter meeting, and later discussed with my instructor, was for student pilots to ride in the backseat during another student's lesson. It's a great opportunity to learn from each other's mistakes, saving you time and money from repeating the same mistakes. It shows your fiscal responsibility and commitment to learning, and is something you should definitely mention on any scholarship applications. 
Ok, enough talking here. Time to listen to the podcasts. I've shared the link of a few other episodes you might enjoy. Go ahead and download them all, now, for your summer road trips. You might know the frequency to communicate in every city in the air, but the best way to avoid static on the ground is to download great podcasts like these. 
Thanks, Mike, for this great opportunity and for all you do for our community. See you at Oshkosh.
Why We Fly - Private Pilot Vicky
Why We Fly - Air Race Classic Winner Mariah Ferber
Why We Fly - Janine Shepherd Aerobatic Pilot Author Speaker