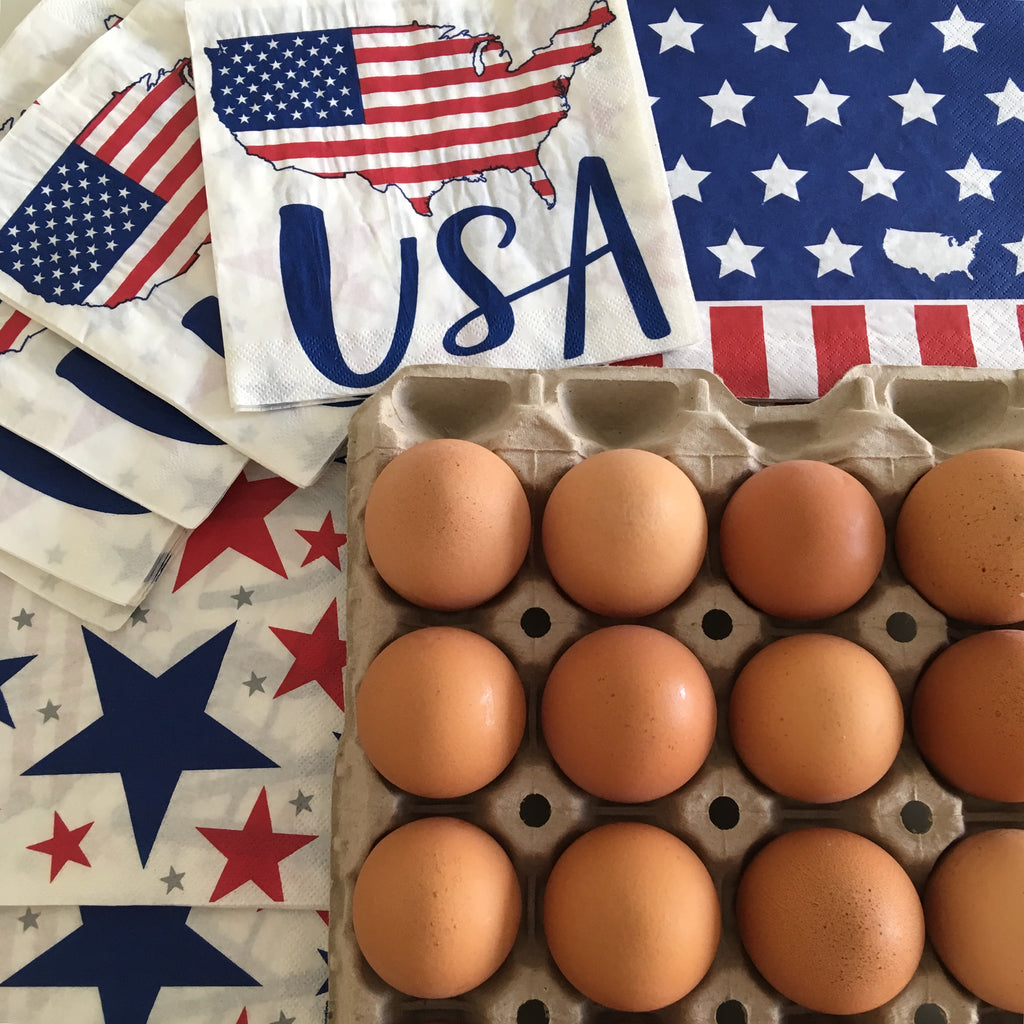 Who doesn't love deviled eggs at a BBQ? Enjoy this recipe by One Plane Jane Ambassador Beth Straney,
@planebookishgirl
Ingredients
Eggs (Large eggs are best)
Dukes Mayo
French's Mustard
Smoked Paprika (essential)
Baking Soda
Salt
Pepper
Tools
Small mixing bowl
Flat, air tight container. I use a glass 9x13 pan with a lid.
Paper towel in the bottom of your container
Pastry Blender or large fork
Pastry bag or quart size ziplock bag
Spatula
Large stock pot or sauce pan (the baking soda on the eggs will wear on the pot over time so I have one older pot that I just use for eggs.
Disclaimer: I don't measure anything when I cook. It's all by eye.
Start eggs in cold water and sprinkle baking side over all eggs. When water starts to a rolling boil start a timer for 13 minutes and reduce heat to med high.
Prepare ice bath to cold shock eggs. Give 20-30 minutes for eggs to cool. I put the bowl in the fridge.
After cooled, peel and cut eggs in half, lengthways.
Place yolk halves in a mixing bowl and whites in whatever container you are going to store the deviled eggs.
Add salt and pepper to taste to the yolks. Mash yolks (I use a pastry blender or a large fork) until there are no lumps.
This is where the by eye part comes in...squirt mustard to cover about 2/3 of the top of the eggs. Your mayo measurement is about 1/2 ratio with your yolks. Mix together until incorporated.
Put the yolk mixture in a quart ziplock bag sort of like a disposable pastry bag. Or use a pastry bag. Make sure the air is out of the bag, seal and cut off one corner, about 1/2". Fill whites with your yolk mixture. Sprinkle smoked paprika over eggs to finish.
Enjoy! 🥚 ♥️ 🥚