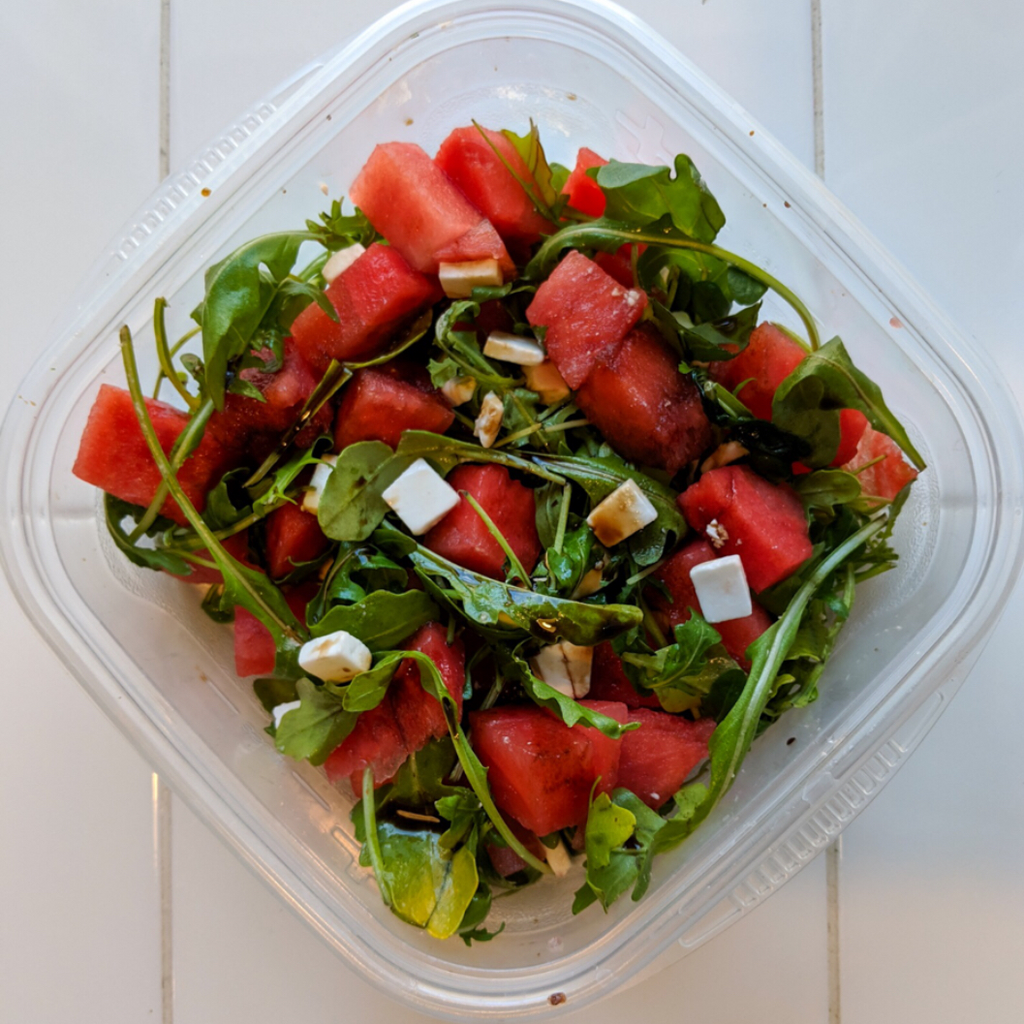 Summertime is all about pool parties and staying out of the heat. Not wanting to show up to a party empty handed, I opt for a refreshing Watermelon Salad that's sure to be both easy and delicious. - Karissa
4 simple ingredients are needed for this recipe:
1 quarter of a watermelon
5 oz of arugula
7 oz Feta cheese or goat cheese (I used a vegan Feta) 
Balsamic vinegar (Not pictured) 
I don't use any specific measurements when making this salad. Do what feels right. I'm particularly heavy on the cheese. If you are going to take this as a side for a summer BBQ, add the balsamic when you get there to avoid making the arugula soggy. Enjoy!
Recipe and photos by One Plane Jane Ambassador Karissa Strickland